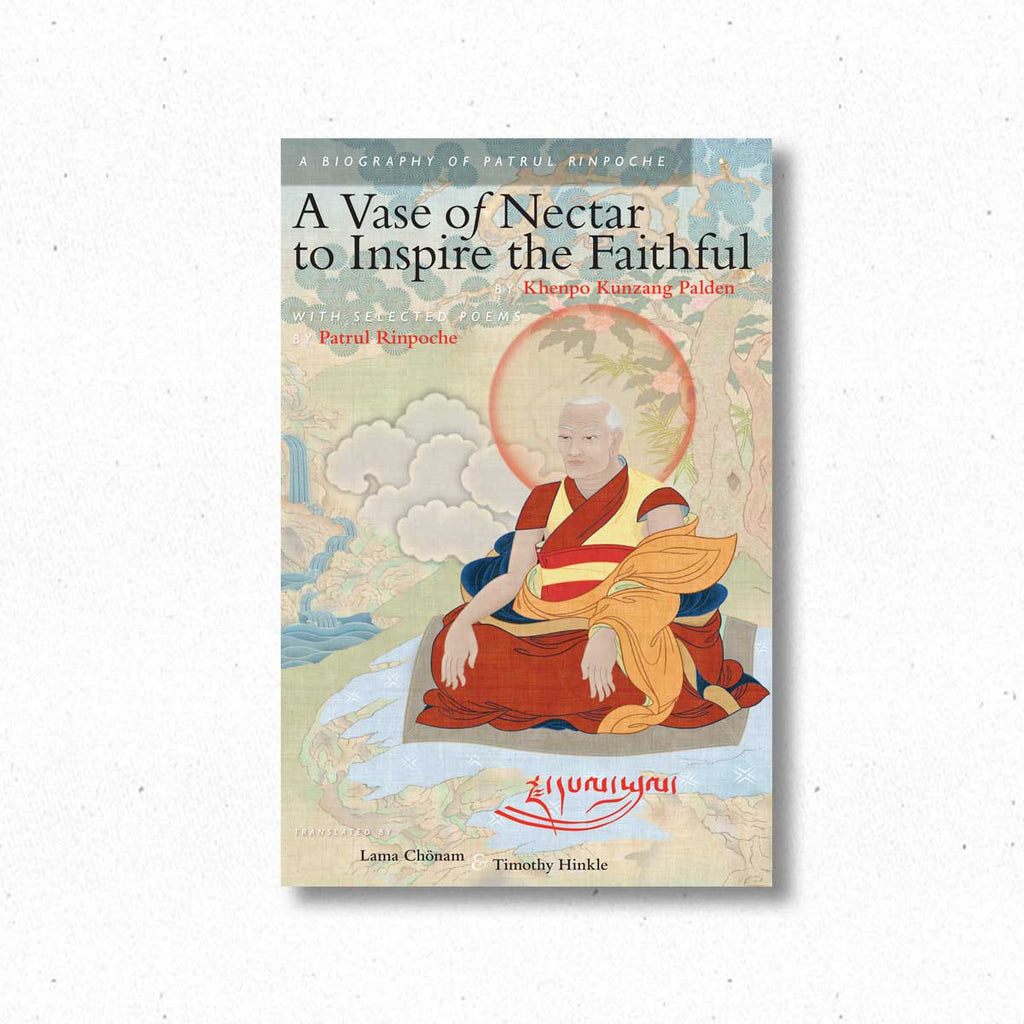 A Vase of Nectar to Inspire the Faithful - A Biography of Patrul Rinpoche
By Khenpo Kunpal
With Selected Poems by Patrul Rinpoche
Translated by Lama Chonam & Timothy Hinkle
Patrul Rinpoche's seminal work, The Words of My Perfect Teacher has won respect throughout all parts of Buddhist communities East and West. Though his accomplishments as a teacher and practitioner are beyond comprehension, at his core we find a humility, devotion, and commitment to simplicity that is universally inspiring.
Compiled by Patrul Rinpoche's beloved disciple Khenpo Kunpal, the biography opens with a poetic tribute by Jamyang Khyentse Wangpo. Then, combining numerous firsthand sources with his own experiences, Khenpo weaves an intimate account of compassion, dedication, selfless service, and joyful practice.
From the time he was young until he passed away, his work of teaching and practice for the benefit of the Buddhist doctrine and sentient beings was inconceivable, and his lifestyle of the total renunciation of a carefree yogi was incomparable. —Khenpo Kunpal
Whoever carefully studies his biography will be able to easily realize the genuine meaning of the complete teachings of Lord Buddha Shākyamuni. . . . —Katok Getse Rinpoche
Click here to subscribe to the LOB newsletter for updates.
---
More from this collection