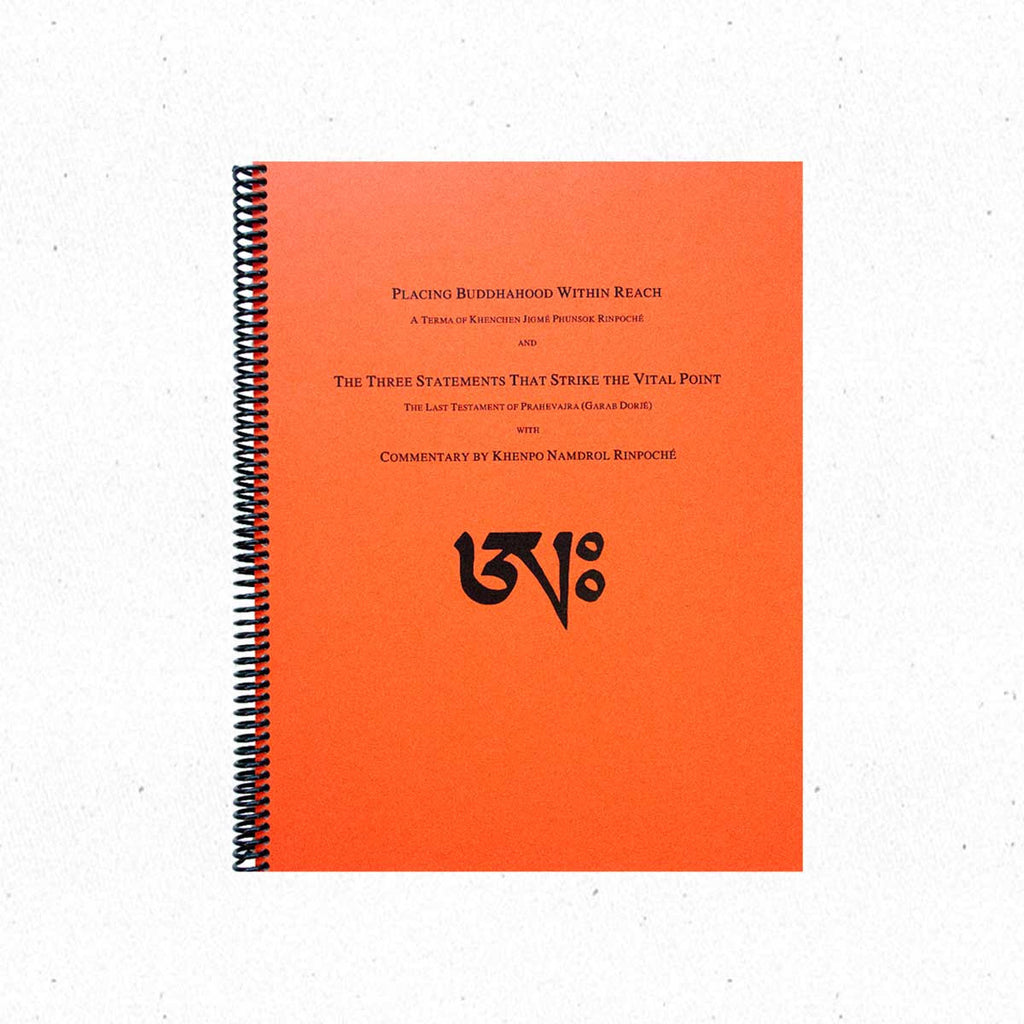 Placing Buddhahood Within Reach Teachings ~ Transcript 1 Vol
Placing Buddhahood Within Reach / The Three Statements that Strike the Vital Point
Khenchen Jigme Phunstok
Garab Dorje
Restricted Publication
Oral teachings and commentary given by Khenpo Namdrol Rinpoche on Khenchen Jigme Phunstok's dzogchen terma Placing Buddhahood Within Reach and Garab Dorje's The Three Statements That Strike the Vital Point.

These teachings were given for a two-week period at Orgyen Dorje Den, Alameda, CA in 2006. Oral translation by Sangye Khandro.

Placing Buddhahood Within Reach is Khenpo Jigme Phunstok's terma teaching manual on the cycle of the peaceful form of Manjushri from the dzogchen point of view. The Three Statements section of this transcript is commentary on Garab Dorje's last testament to his disciples on dzogchen togal practice.
Available in print, as a digital PDF download, and as audio mp3 download.
Publications marked [Restricted] indicate that some prerequisite is required for its purchase, such as having received an empowerment, transmission, and/or permission from a lama. If necessary, please consult your teacher or lama to determine if you are qualified to purchase, read, or practice particular texts.
Click here to subscribe to the LOB newsletter for updates and offers. 
---
More from this collection