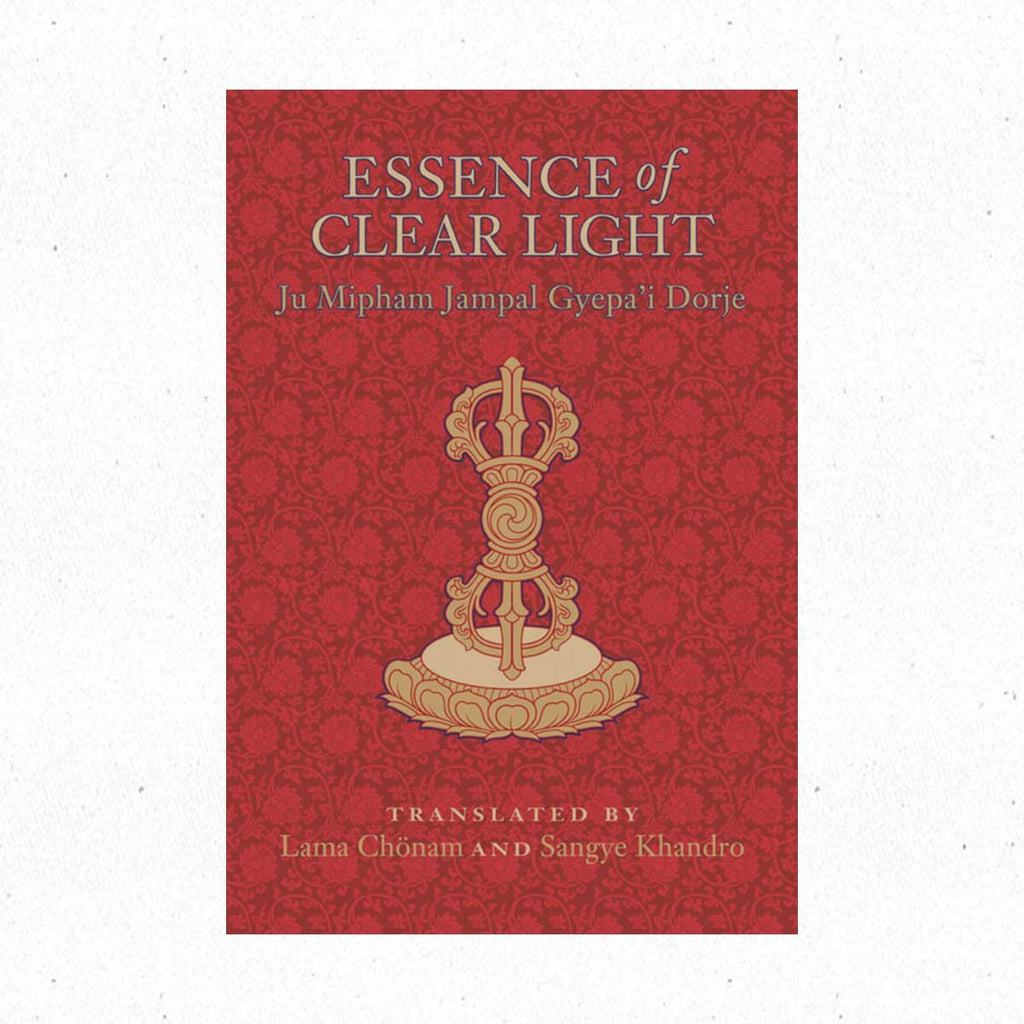 Essence of Clear Light ~ Book
by Ju Mipham Jampal Gyepa'i Dorje,
translated by Lama Chonam and Sangye Khandro
Restricted Publication

Mipham Rinpoche's concise commentary to The Guhyagarbha Tantra.

The teachings contained in Essence of Clear Light are not only useful for dharma practice in general, but especially applicable for the practice of the three innermost yogas of Secret Mantra. For that application, there are the eleven topics well known throughout the teaching of tantra that are clearly elucidated in this text.

The 11 topics are: the nature as it is—the view, immovable—samadhi, forsaking the past—conduct, the array—mandala, traversing the stages—empowerment, not transgressing—samaya, pursuing the goal—accomplishment, presentation to the places—offerings, the manifestation—enlightened activity, binding—mudra, and recitation—mantra.

These topics are the crucial points of the path through which the common and supreme siddhis are brought to fruition. As Mipham Rinpoche points out in this commentary: if these topics are not understood, then there is no other method through which the final result on the path can be achieved. 
Click here for information on all three books in the Guhyagarbha Tantra Series.
Restricted publication' indicates that some prerequisite is required for its purchase, such as having received an empowerment, transmission, and/or permission from a lama. If necessary, please consult your teacher or lama to determine if you are qualified to purchase, read, or practice particular texts.
Click here to subscribe to the LOB newsletter for updates and offers.
---
More from this collection