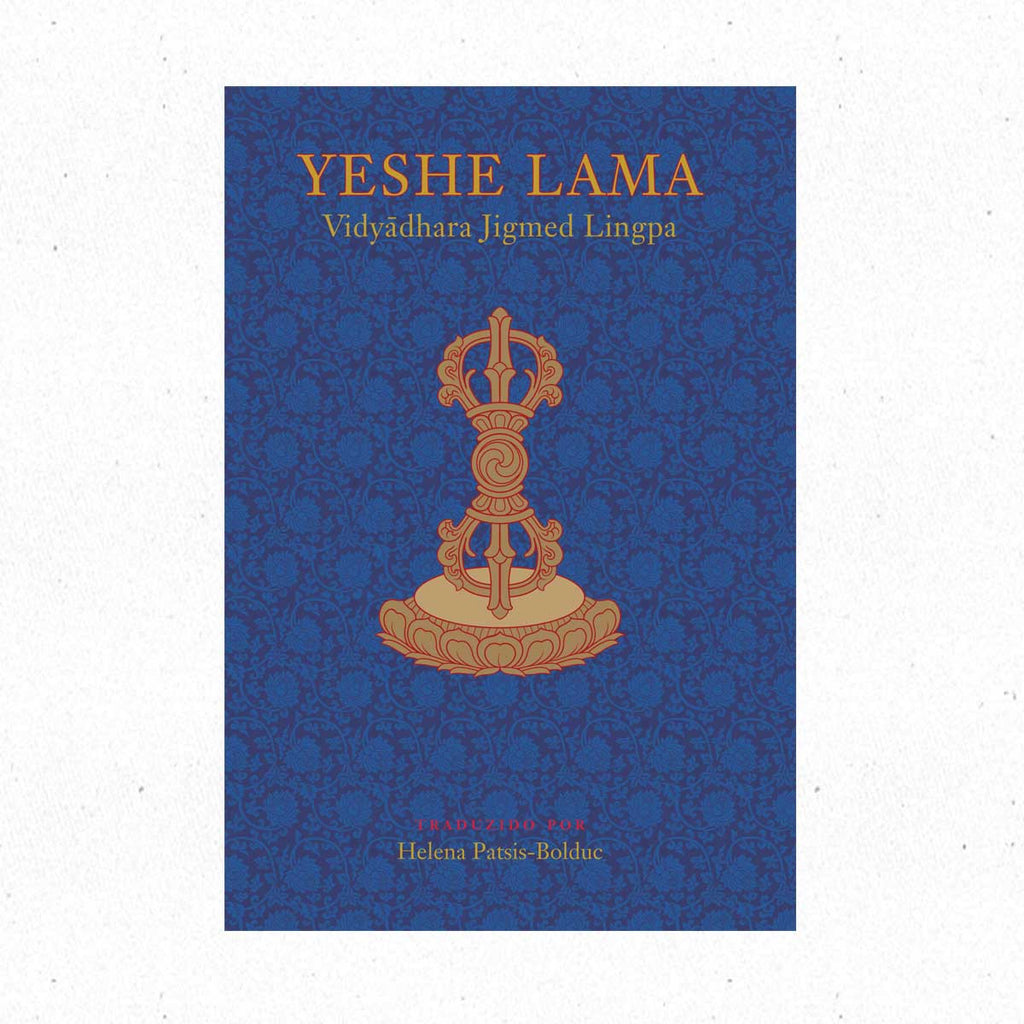 Yeshe Lama ~ Book Português
Tradução em português do Yeshe Lama, de Vidyadhara Jigmed Lingpa
Nova produção em português pelo Light of Berotsana, traduzido por Helena Patsis-Bolduc
O Yeshe Lama é o mais importante manual de prática dos ensinamentos da Grande Perfeição da tradição Nyingma. Jigmed Lingpa declarou: "A realização da presença plena e pura que transcende a mente é a especialidade da Grande Perfeição."
Diretiva de Restrição
Se um livro é estrito, isso indica que alguns pré-requisitos são necessários para a sua compra, como tendo recebido iniciação, transmissão e / ou autorização de um lama. Nós somos incapazes de confirmar a sua qualificação para a compra de itens. Por favor, consulte o seu professor ou lama para determinar se você está qualificado para comprar, ler ou praticar um determinado texto.
© Light of Berotsana. All rights reserved. 
Click here to subscribe to the LOB newsletter for updates and offers.
---
More from this collection